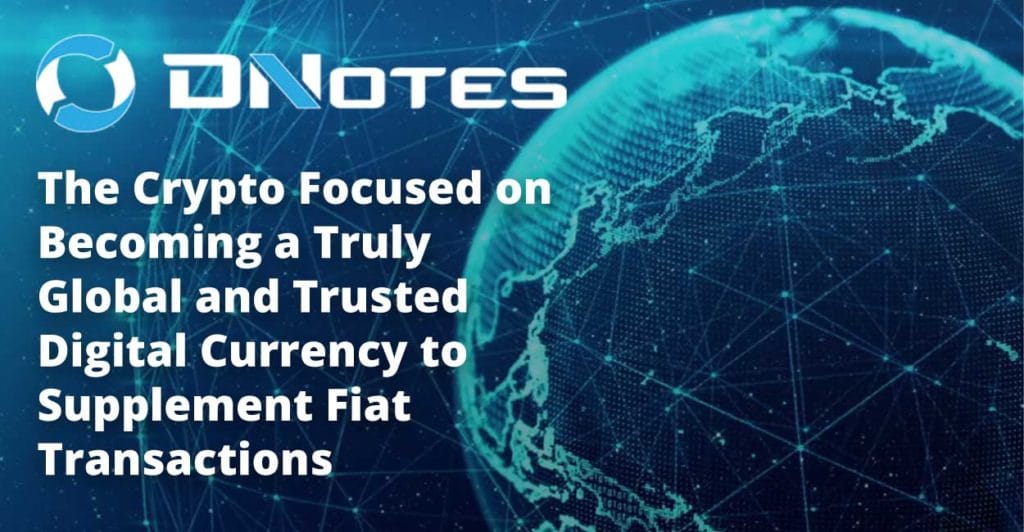 As featured on CardRates.com – Link: https://www.cardrates.com/news/dnotes-is-a-cryptocurrency-focused-on-building-trust-for-global-adoption/
In a Nutshell: DNotes entered the cryptocurrency space in 2014 with the mission to become the most trusted digital currency on the market. The company's Founder and CEO, Alan Yong, said DNotes can only gain the global mass adoption he envisions for the crypto if it gains the trust of its potential users. In working toward that goal, DNotes has established HERo, an initiative aimed at providing women with the resources, inspiration, and knowledge to play a significant role in the decentralized digital currency marketplace. Yong said the company is also working on establishing a complete ecosystem surrounding DNotes, including establishing an exchange, partnering with banks, launching multi-currencies cards, and offering its DNotes Vault wallet for users.
Alan Yong has always been a future-focused kind of guy.
In the early 1990s, Yong understood the great potential held by personal computers that were increasingly appearing on desktops in American households. But instead of jumping into the fray to compete with the PC manufacturers of the day, Yong was busy looking to the future.
He developed the DTR — the world's first personal tablet computer — and landed multimillion-dollar contracts with the Pentagon and IBM.
Alan Yong
Alan Yong is the Founder and CEO of DNotes, a cryptocurrency focused on trust.
So, when Yong learned about a new tech called blockchain and the digital currencies being powered by it, he surveyed the young industry and began thinking about the future. But first, he had to figure out how to separate what he saw as a toxic culture surrounding cryptocurrencies from the technology itself.
"Initially, I said not to touch blockchain with a 10-foot pole," Yong said. "It had a lot to do with the culture surrounding the industry. Overall, it's not doing a better job than the big banking industry."
But the more he thought about it, Yong said, the more he understood just how world-changing this new technology could be — even bigger than the internet.
"For the first time in the world — if done correctly — cryptocurrency would allow global participation using one common currency as a supplement to fiat currency," he said.
After this realization, Yong got to work establishing DNotes, a digital currency that the CEO says stands apart from other cryptos due to the company's long-term strategy to become a truly inclusive, trusted payment method open to anyone in the world.
Read More: https://www.cardrates.com/news/dnotes-is-a-cryptocurrency-focused-on-building-trust-for-global-adoption/