DNotes today announced the early 2016 release of a book for small business owners. The announcement comes on the heels of October's revelations about the company's plans for the launch of a new for-profit enterprise next year. DNotes officials have confirmed that the new company launch and the planned book release are part of an ongoing strategy to differentiate the DNotes ecosystem and better serve partners and customers throughout the cryptocurrency industry and beyond.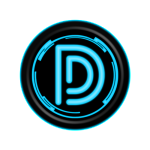 According to respected entrepreneur, technology visionary, and DNotes co-founder Alan Yong, the new company will fully integrate the DNotes currency, blockchain, and a seamless new payment system, to provide the currency with greater stability and long-term appreciation. The current plan calls for DNotes to maintain as much as 25% of the new enterprise, which will give the company the platform it needs to support the digital currency's growth.
The new book is authored by Yong, and will be the latest addition to a DNotes ecosystem that already encompasses DCEBrief, DNotesVault, CryptoMoms, and a family of CRISPs (Cryptocurrency Investment Savings Plans) for children, students, employees, business owners and others. Yong's book will be targeted toward new business owners, as well as more established entrepreneurs whose business enterprises may be struggling.
The book's emphasis is on passion and a firm commitment to being the "best in class." As Yong notes,
"major success in business does not happen by accident or by good fortune alone. A great idea is worth practically nothing unless that great idea can be become a great product or a great service that is in high demand. It takes four critical components to build a solid base to enable a great idea to become a huge success: you, your great idea, your employees, and your customers. Any shortcomings in any of these areas will degrade everything else, bring your total score down, and prevent you from being the best in class."
Presented in an inspirational and easy-to-read style, the book highlights the valuable business practices and philosophies any entrepreneur needs to build a business that becomes the best in class in every category, while avoiding the overconfidence that often comes when a business owner focuses on just one or two great skill sets. It also places great value on any businesses' employees, and stresses the fact that entrepreneurs must remain committed to inspiring and building the type of business culture that can develop and empower truly exceptional team members.
More than 50% of start-ups fail within the first five years. Yong attributes much of that failure rate to the fact that
"innovation leaders are often consumed by the excitement of their innovative ideas and fail to recognize that being outstanding in just a few areas while being weak in others is a failing strategy and not sustainable."
With this book, Yong hopes to help entrepreneurs avoid that trap.
The book will be introduced to small business owners in conjunction with the CRISP For Retirement and CRISP For Employees Incentive Benefits that were successfully launched as pilot programs earlier this year, and should provide valuable insight into the philosophy and strategic vision that has helped Alan Yong to remain at the forefront of business innovation for the last several decades.