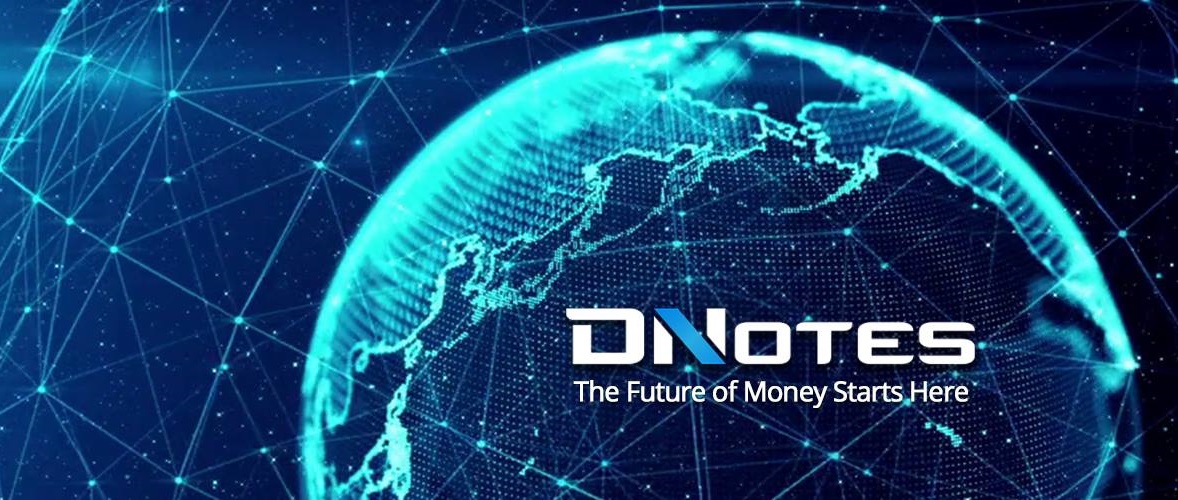 DNotes Global, Inc. has announced that its DNotes digital currency is now listed for trading on stocks.exchange. The recently upgraded version of DNotes will join major cryptocurrencies like Bitcoin, Ether, and Litecoin, as well as a host of altcoins that are actively traded on the exchange.
DNotes Global CEO Alan Yong offered praise for the stocks.exchange team, and noted their professionalism and responsiveness. "Since the launch of DNotes 2.0, our team has been busy working to get DNotes listed on quality exchanges that exhibit the same type of drive and determination that we strive for every day," Yong said. "The Stocks team has been as professional and fair as any of the exchanges we've encountered, and it's my great pleasure to announce that they have decided to list DNotes for active trading."
The four-year old DNotes digital currency recently received a massive upgrade, with new technological features and added benefits for its users. Company officials have stressed, however, that the DNotes vision remains the same: to become the world's first truly global digital currency. As one spokesperson noted, "The mission remains the same. DNotes intends to become the trusted and inclusive digital currency that provides users around the world with the self-empowerment and financial independence they need to better their lives."
With the recent upgrade, DNotes 2.0 has moved away from the common proof-of-work network consensus algorithm and opted instead for a proof-of-stake protocol. Proof-of-work is used by coins like Bitcoin and relies on rewards for miners to maintain the coin's network. Some observers have suggested that the POW model has stunted Bitcoin's growth and adoption, since miners enjoy what many see as excessive influence over many technological decisions.
By switching to the proof-of-stake model, DNotes Global's team plans to prevent that concentration of mining influence. Instead, the POS model shifts that influence to the coin's owners and users, who often have a greater interest in seeing new developments and improvements go forward.
CEO Yong suggested that proof-of-stake is just one of the many factors that will contribute to the company's success in pushing for mass adoption of its digital currency. As Yong notes, the upgraded DNotes 2.0 will bring a rash of new benefits to its users and stakeholders:
"With DNotes 2.0, we've accelerated our push to achieve real adoption of digital currency on a global scale. As part of that effort, DNotes has added a new blockchain transaction invoice system that attaches an invoice number to any DNotes transaction – something that was specifically designed to simplify digital currency adoption for merchants who might otherwise be forced to use third-party solutions to manage crypto transactions. We've also improved our CRISP savings program and will be adding other new features in the near future."
With the stocks.exchange listing, the DNotes team's exchange outreach efforts appear to be accelerating as well. The company has confirmed that it is in direct talks with several other digital currency exchanges, to ensure that DNotes stakeholders have as many quality trading options available to them as possible.
Yong took time to acknowledge that community of users, stressing that DNotes' longevity is directly attributable to the efforts and commitment of its stakeholders. "We have been fortunate to have so many great partners and community members – all committed to helping DNotes achieve its goal of being an accessible, understandable, and inclusive digital currency asset for everyone around the world."
Trade DNotes / Bitcoin: https://stocks.exchange/trade/NOTE/BTC