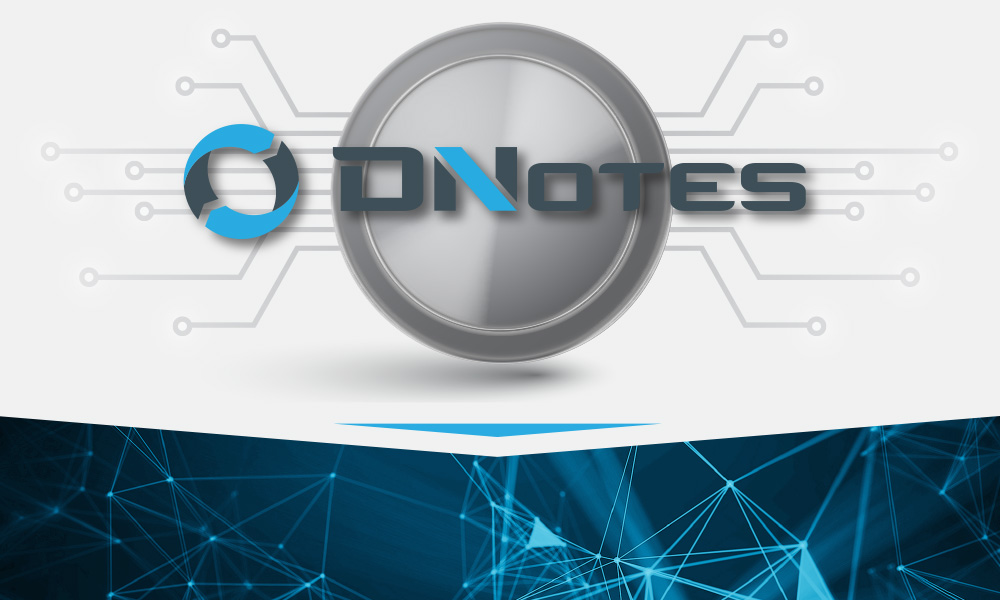 DNotes has announced that its upcoming DNotes 2.0 upgrade will include innovative features and applications relating to smart contracts, blockchain technologies, mobile applications, and global payments systems. The upgrade is expected to launch later in 2017, and the company is unveiling a new Bitcointalk Forum in preparation for the event.
According to DNotes Co-Founder, Alan Yong, his team began expanding the company's focus to include innovative technological development roughly one year ago. As Yong explains:
"The technology in our industry was primitive when we first entered - with many unresolved problems and uncertainty about consumer preferences. As a result, we spent our first three years positioning ourselves for success by building our core infrastructure and supporting business ecosystem while the industry matured, as we waited for the optimal time to build on the code-base that blockchain technology offers. That time is now, and the DNotes team is totally committed to promoting our industry through technological leadership that will pave the way to mass acceptance of peer-to-peer digital cash in global commerce."
The DNotes 2.0 platform will reportedly represent a significant upgrade from DNotes as it now exists. After extensive research and consideration, the DNotes team decided to switch from Proof-Of-Work (POW) to Proof-Of-Stake (POS). The new blockchain system will be accompanied by positive changes in the company's CRISP program, and will reward stakeholders monthly with an annual target of approximately 2% on balances held in qualified accounts for 30 days or more to encourage long-term investment and savings.
There will be an additional stake reward, with a target of 2% annually, paid to stakeholders who participate in "staking" to support the network. The new reward system will be the backbone of the new CRISP 2.0 savings plans.
The upgrade to DNotes 2.0 will also involve a one-for-one (1:1) coin swap, with details about that swap to be announced closer to the upgrade's launch. The DNotesVault will have a major role to play in simplifying the conversion process, according to Yong. The launch of the company's new Bitcointalk Forum is designed to enable DNotes to reach out to as many of its stakeholders as possible, while also inviting the public to join in the conversation.
One of the most critical choices the company has made is the decision to develop its platform on C#, rather than the C++ Bitcoin Core source code. Yong describes the decision as the direct result of his belief that mass acceptance of digital currency can only be attained by focusing on businesses and other consumers. As he notes,
"We are committed to a vision of 100% conversion to C# - giving us the advantage of knowing our own technologies and applications intimately well. This will put us in a position of great technological leadership, particularly when it comes to the blockchain and smart contract applications that are currently in great demand. C# is popular in the corporate environment, and is easier to develop and maintain when compared to the traditional C++ Bitcoin Core source code. It is expected that C# architecture will become a more popular platform in the future. Stratis is one such coin that has active development on C#, and we appreciate their leadership and contributions to our industry."
DNotes has a history of taking a different path than most other digital currency offerings. The company has been vocal about its founders' desire to build a trusted digital currency that is accessible to people of all walks of life, with an ease-of-use that encourages its widespread acceptance.
The company's strategic planning has created an ecosystem made up of many innovative building blocks. Those building blocks include CryptoMoms - a currency neutral site dedicated to encouraging female participation; DNotesVault - a free secure storage for DNotes' stakeholders with 100% of its deposits guaranteed with verifiable funds; DCEBrief - a news and information media outlet that delivers news on the latest developments in the world of digital currency; and CRISPs - a family of Cryptocurrency Investment Savings Plans for people around the globe. CRISP's core mission is to make the savings opportunity available to everyone. Yong believes that access to savings opportunities can bring greater financial freedom to millions.
In addition, Mr. Yong has written a business book, "Improve Your Odds – The Four Pillars of Business Success", which is designed to help any entrepreneur looking to maximize his or her chance of business success by employing proven business principles.
Today, DNotes is already well-entrenched in innovative technology development designed to contribute to rapid growth in the cryptocurrency industry. According to Yong, the company's commitment to develop on C# will allow it to be the most innovative, responsive, and efficient in serving increasing demand from businesses and consumers alike.
To learn more about the DNotes story, visit http://dnotescoin.com/the-dnotes-story-an-unfolding-big-bold-idea-of-global-scale/