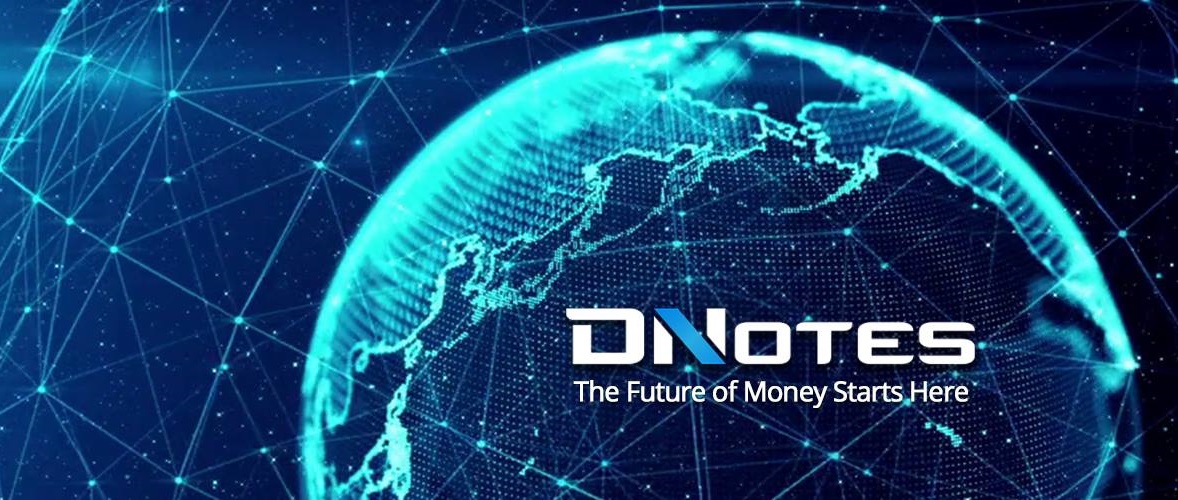 DNotes Global, Inc. announced on Thursday that its first funding round utilizing Reg. D 506 (c) to raise $5 million from accredited investors is now live. An offering statement has been filed with the SEC and a Private Placement Memorandum (PPM) is now available to verified accredited investors. Prospective investors must first be verified through the company's investor web portal: https://investors.dnotesglobal.com/
Regulation D Rule 506 (c) was created as part of the JOBS Act to facilitate capital formation and job creation in 2012 (Jumpstart Our Business Startups Act). This funding program is only available to accredited verified investors.
An accredited investor, in the United States, must have a net worth of at least $1,000,000, excluding the value of his or her primary residence, or have an annual income of at least $200,000 for the last two years (or $300,000 combined income if married).
$5,000,000 offering
Up to 1,000,000 Class A Common Shares of DNotes Global, Inc.  representing 12.5% ownership on a fully diluted basis of the outstanding shares are offered with a minimum subscription of $5,000 (5 units).
DNotes Global's founder and CEO Alan Yong confirmed that this is the first of three funding rounds in the company's relentless effort to propel DNotes digital currency toward mass adoption as an inclusive, trusted digital currency for global commerce. He explained that this is a massive global project that started with the launch of DNotes on February 18, 2014. The company is already actively working on a second funding round that will utilize Reg. A+ Mini-IPO Tier 2 to raise up to $50 million from accredited and non-accredited investors worldwide. Yong also indicated that the third round will involve a traditional IPO, with the participation of underwriters.
DNotes Global had previously committed to seeking funding through these more traditional, regulated avenues, rather than using an initial coin offering (ICO), as many other crypto-related projects have done in recent years. Yong said that he has yet to see an ICO that complies with current legal requirements and reaffirmed his company's commitment to working with regulators as DNotes Global raises the capital it needs to continue its mission of achieving mass adoption for the DNotes digital currency.
"I believe that digital currency and its underpinning blockchain technology is a generational opportunity that will be even bigger than the Internet," Yong said. "As it moves toward mass adoption, it will result in massive job and wealth creation for people everywhere."
Yong vowed that his company would continue to provide the type of leadership the digital currency industry needs to ensure that the technology's benefits are enjoyed by as many people around the world as possible. He cited the company's innovative ecosystem, services, and the 25% pre-dilution shares gifted to the currency as part of the cross-ownership model as clear examples of how DNotes Global plans to increase inclusivity and accessibility. His goal is simple: to make sure that no one gets left behind in the digital currency revolution.
"Inclusiveness rests at the heart of everything that we do," Yong insisted. "The DNotes team understands that digital currency needs to be accessible and inclusive for everyone – and that means that we need to work to remove barriers that might otherwise inhibit participation. As we have developed the DNotes ecosystem, we have endeavored to make everything as easy to use as possible to ensure maximum accessibility.
Whether it is our innovative CRISP savings plans, making DNotes proof-of-stake, or our DNotes Pay automated payment system, inclusivity is always one of our primary concerns. For digital currency to fulfill its promise to the world, it must be accessible, trustworthy, and inclusive."
About DNotes and Alan Yong:
DNotes co-founder Alan Yong is a well-regarded visionary who established Dauphin Technology in 1988. He is the author of the book "Improve Your Odds: The Four Pillars of Business Success and is well-regarded as a "thought leader" in the cryptocurrency industry.
DNotes is a digital currency noted for its consistent and reliable growth, and innovative initiatives that actively engage women, young people, small businesses, workers, and others – effectively inviting the world to participate in the digital currency revolution.
For more information please visit: https://investors.dnotesglobal.com/
To view the DNotes white paper, please visit: https://dnotesglobal.com/white-paper/
Media contact
Name: Alan Yong
Email: mailto:[email protected]