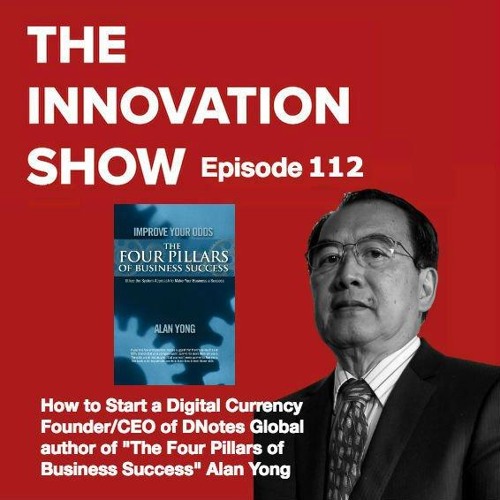 Author of "The Four Pillars of Business Success" and DNotes Co-Founder Alan Yong Offers Insights on how to create a Digital Currency by sharing the DNotes' Vision and Strategy.
We discuss everything you need to know about the formation of digital currency from the financial crisis to the rapid rise of Bitcoin.
Alan shares the need for trust in a new industry riddled with bad actors and Ponzi schemes.
This is a must listen for novice and expert wanting to learn more about cryptocurrencies, digital currencies, bitcoin and initial coin offerings (ICOs).